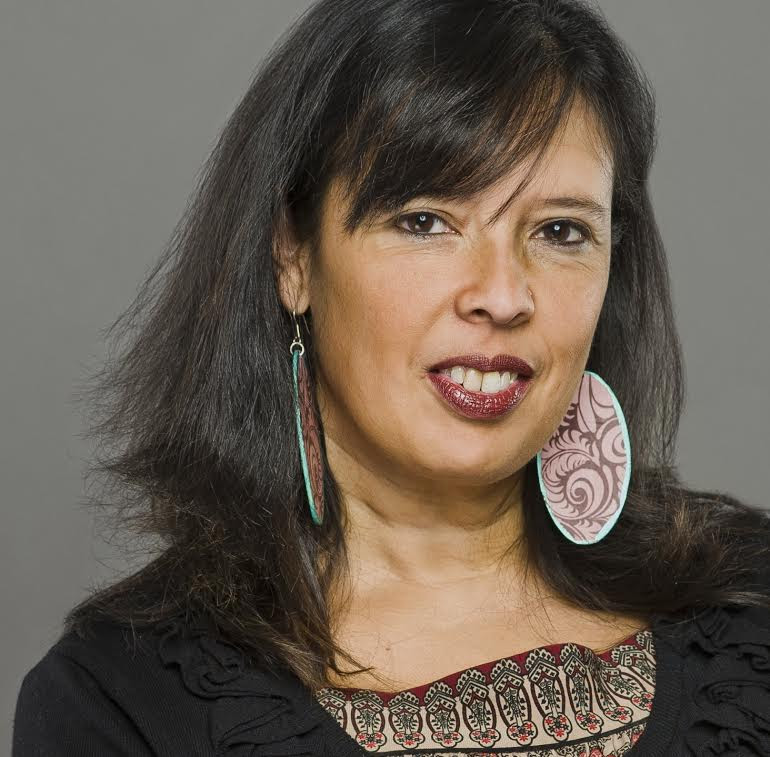 Dawn Spears, (Narragansett/Choctaw) Director of Northeast Indigenous Arts Alliance (NIAA) has worked regionally to support Indigenous arts, most recently focus has been to promote markets in New England, initiating IFAM East in 2016 and in 2017 was contracted to produce the inaugural 2018 Abbe Museum Indian Market.
Dawn served as the Narragansett Tribe's Tribal Secretary for two terms, she is a past board member for Tomaquag Indian Memorial Museum, and Native Americans in Philanthropy. Dawn currently serves on the Narragansett Tribes' Election Committee and Economic Development Commission. She is a 2020 Assets for Artists grantee, a 2015 RI State Council for the Arts (RISCA) Master Apprenticeship grantee, and in 2014, along with her husband they formed the Narragansett Food Sovereignty Initiative.
Dawn and her husband Cassius have been married for thirty-five years, with three children: Cassius Jr., Kiowa and Coty and seven grandchildren, their work together truly supports the belief in the preservation and education of our culture and traditions, Dawn has been teaching and demonstrating for over 25 years in many forms of art and still works creatively when time allows, exhibiting and selling at local galleries and markets.
---
Live virtual presentation for IAIS Artist Series: Saturday November 28 at 1:00pm
Dawn Spears (Narragansett/Choctaw) is a contemporary artist who specializes in unique, free-hand original abstract designs. Dawn also serves as Executive Director of the Northeast Indigenous Arts Alliance (NIAA) and has worked with numerous museums, cultural organizations, and tribal initiatives throughout the region. As a featured artist in our Virtual Holiday Market Join Dawn, along with IAIS staff, for a Zoom-based presentation on her artwork, much of which features bright bold designs that incorporate vibrant colors, symbolism, and patterns of the natural world.
"Drawing on my northeastern woodland culture, I have a contemporary style, free hand abstract design work that incorporates the vibrant colors symbolism, patterns and elements from the natural world.
Painting on clothing has been a longstanding dream for me, I feel like my art invigorates the wearer, bright bold designs, invoke a sense of confidence and strength that empower one to conquer whatever challenge may lie ahead."