A note to those interested in Summer Camp - We sincerely hope to be able to offer our unique camp experience this summer. At the same time, we are continuing to monitor the situation and will follow the recommendations of the Centers for Disease Control (CDC), Connecticut's Office of Early Childhood (OEC), and the American Camp Association (ACA), when making determinations on whether and how best to run camp this summer. We will prioritize the safety of our campers, our staff, and their families when making such decisions and consult health professionals when developing any new policies or making any changes.
Because of the unprecedented nature of this situation, we are not requiring deposits for camp registrations at this time. If you have already made a deposit, we will offer a 100% refund if your child is unable to attend camp due to this situation. 
The Institute for American Indian Studies will be offering weeks of camp focused on the lifeways and lessons of Native Peoples! Join experienced educators and camp staff on a journey through one, or several, of the themes listed below.
Each week, while hiking in the woods, playing games, doing crafts, and making friends, campers will work together to complete a group project. By doing so, campers will not only learn valuable life skills, but will also have a positive impact on future visitors, students, and campers.
Summer Camp Mission:
Encourage children to practice team building skills,
 increase their appreciation for nature, and connect with
 a culture that has more than 10,000 years of history.
Details, Details!
Who: Children Ages 6 - 13 (8-13 for week of August 10). 14 - 18 year-olds can apply to be Counselors-In-Training.
When: Monday - Friday, 9:00am - 3:00pm (See below for details).
Where: The Institute for American Indian Studies in Washington, CT.
Pricing: $279 for IAIS Members; $310 for Non-Members.Camp pricing includes a Refundable Deposit of $100. NOTE: Deposit is not required for registration. 
Camp Sessions and Dates:
Wonderful Wildlife: Woodland and Wetland Ecology
The forests and rivers of the Eastern Woodlands are teeming with life! The Native inhabitants recognized long ago that all living things are connected. These beings depend on each other and their adaptations in order to survive. In this week's session, children will play games, complete activities, and create crafts as they learn about our four-legged friends (animals), winged friends (birds), and the finned ones (fish), as well as our standing tall, one legged friends (trees).
Natural Designs: Eco Art and Storytelling
Let your creativity run wild as you learn about arts, crafts, music, and storytelling from a variety of Native American cultures, past and present. For thousands of years, Native Americans have used the teachings of the natural world to represent their cultures, which have deep ties to the land. Work on interactive art projects in outdoor settings based on themes with significance to these diverse cultures. At the end of this session, campers will perform a play based on a traditional Native American story.
*This is a four day camp week. Please contact for pricing
From Dirt to Dinner: Gifts of the Natural World
Native Americans have long recognized that people could not survive without the natural world. Microbes, fungus, and worms help to keep the soil healthy so that plants can grow. Plants and animals provide food and resources for making items that we need to survive. Campers who attend this week will explore how Native cultures used their understanding of the natural world to thrive for thousands of years in the Woodland ecosystem. Try some tasty treats, help our garden grow, and harvest a healthy appetite for knowledge of the natural world.
Outdoor Adventures: Survival Skills
How long do you think you could survive outside without access to modern technology? Perhaps you want to be prepared for hiking, camping, and other outdoor adventures. If so, sign up for this week's camp session and practice basic outdoor living skills, such as knot tying, navigation, and safe use of fire in an outdoor setting. Explore different techniques from the past and present that people use when they need to survive in a woodland environment with ever-changing weather.
Arrow Dynamics! Not So Primitive Technology
How do you use technology in your daily life? In today's Digital Age, with access to computers, cell phones and electricity, it is pretty easy to think that technology of the past was simple. In fact, people of the past figured out creative ways to move around, construct shelter, find food, and make tools that allowed them to thrive in their surroundings. In this week's session, campers will explore traditional technology and skills that people in this area have been using for thousands of years.
Time Travel: Archaeology and Geology
How do people today figure out what life was like for Native Americans a long time ago? Until someone invents a time machine, we have to carefully look for clues. Campers who attend this week will travel through thousands of years of history, from a time before the first people lived here until the present day. Learn about a variety of tools and techniques that scientists, historians, and cultures throughout the world use to make meaning of the past, in order to better understand the present, and plan for the future. Participate in mock digs, uncover hidden history, and piece together puzzles from the past!
Testing Your Limits: Survival Plus*
For campers who want a bit of a challenge, this week's camp session is next level. Campers will put their outdoor survival skills to the test with longer hikes, orienteering courses, knot tying and fire building competitions. By working together, understanding the natural world, and staying active, the Native inhabitants of the Eastern woodlands thrived for thousands of years. In order to get the most out of this week, campers will need to connect with their inner selves, fellow campers, and the natural world as they complete activities and projects that test their physical limits.
*Please note: This week is intended for campers ages 8 - 13
Have questions? Please contact us, or fill out the general information request form below.
Register today to secure your child's spot. Full payment due a week before the first day of your child's camp session.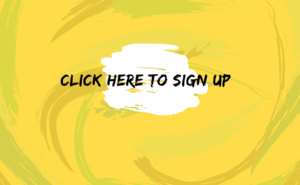 Our Camp Director is Gabriel Benjamin. He can be reached at [email protected]