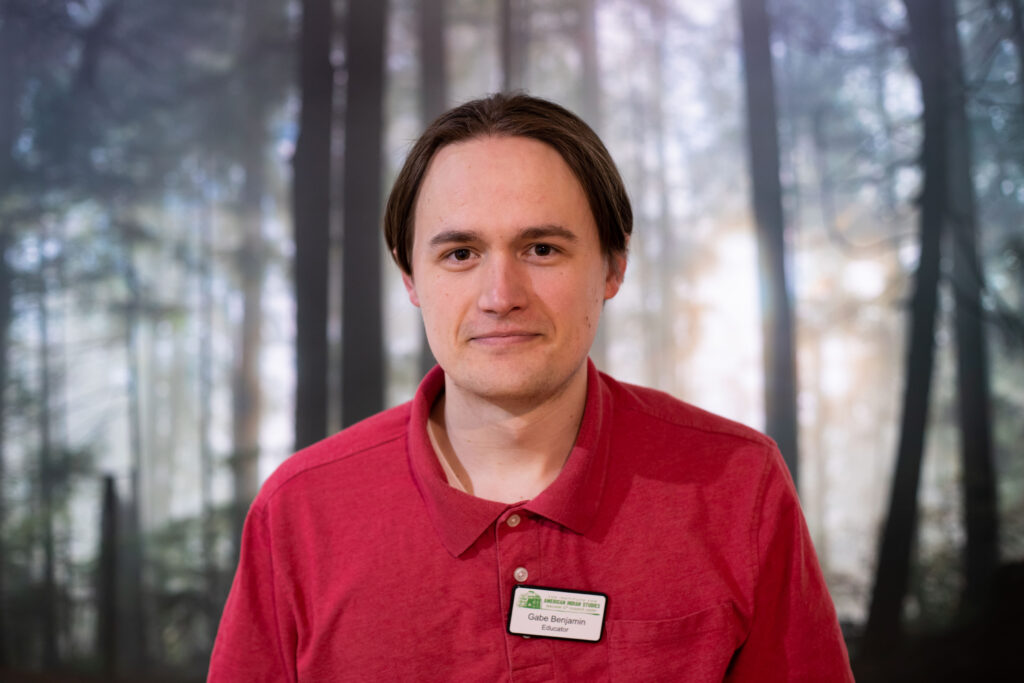 Camp Director, Public Programs Coordinator & Educator
Gabriel Benjamin received his Bachelor's of Science in Education, with a focus in History, as well as his Master's of Arts in Public History from
Central Connecticut State University. Through his participation in numerous
research projects, including the Yale Indian Papers Project, the Farmington
Slavery Research Project, and the Hartford Ancient Burial Ground Project, he has focused on the history of marginalized groups in Southern New England, as well as the legacy of marginalization within these communities. At IAIS, Gabe collaborates with staff to develop and plan culturally sensitive events and programming for learners of all ages, including a multi-week summer camp that focuses on the lifeways and lessons of a culture with thousands of years of history in the region. 
"The experiences that visitors, students and campers have at our museum create memories that can last a lifetime as they gain a deeper appreciation for Native American history. These programs also help people learn more about themselves as well as the world around them, and can create moments that break down the artificial barriers that seemingly divide us."