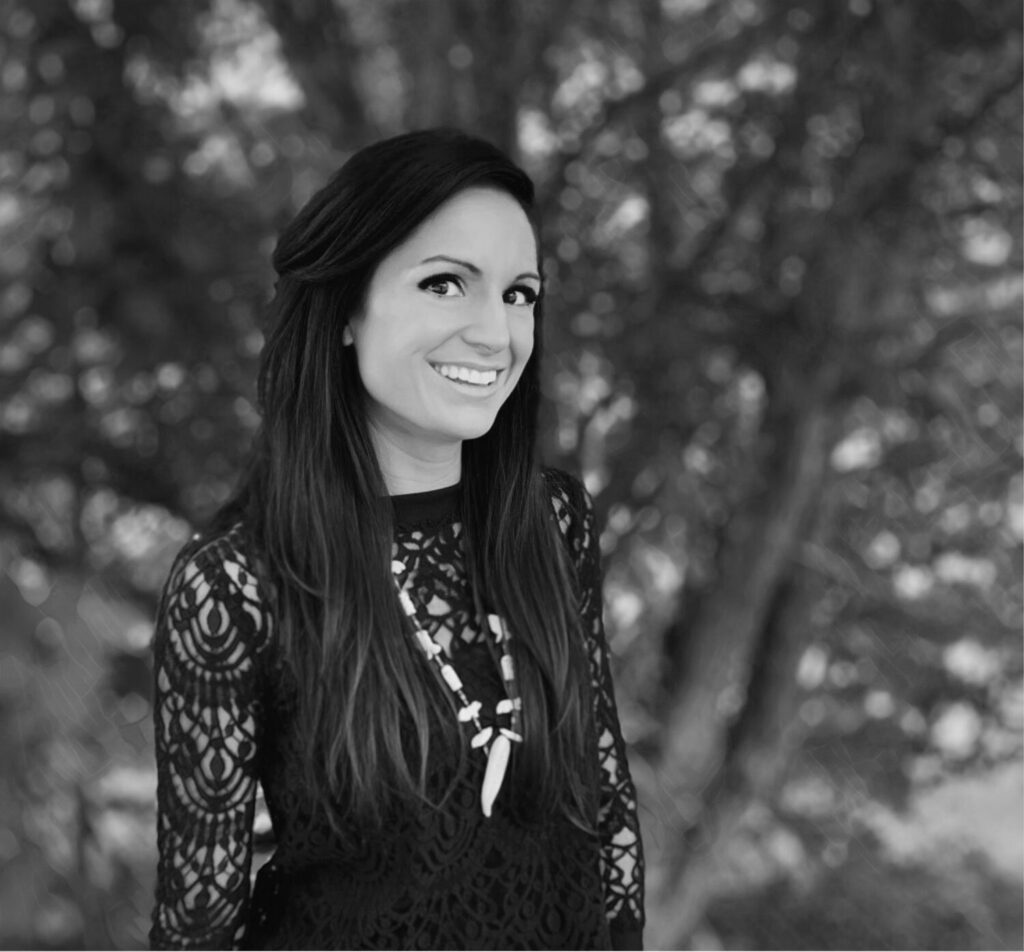 Sarah Sockbeson is an award winning Native American Artist, creating traditional, yet contemporary, brown ash and sweetgrass baskets. She is part of a new generation of basketmakers who've pushed the boundaries of Wabanaki cultural art to an exciting new level. With her contemporary and visionary approach, she seeks to not only protect and preserve a precious & culturally important art form, but to break apart stereotypes, to educate, and produce works that represent her own unique perspective as a modern Native artist living in today's world.
Growing up on and off Indian Island, the homelands of the Penobscot, Sarah was exposed to native art at an early age. She had always been strongly drawn to traditional ash baskets in particular. Coming from a long line of basketmakers, it was unfortunate that the line of knowledge stopped when her great-grandmother passed away before teaching her generation.
Fortunately in 2004, Sarah was introduced to the Maine Indian Basketmakers Alliance, an organization dedicated to preserving traditional cultural knowledge (founded at a time when culture bearers were declining in number and increasing in age.) It was then, she had the opportunity to apprentice with renowned basketmaker Jennifer Sapiel, Penobscot, which sparked a true love and appreciation for the art form, while deepening her reverence for culturally sacred and vitally important natural resources inseparable to Native ways of life.
Since then, Sarah has honed her skills with each basket woven, becoming an integral part of the Wabanaki arts community, and continues to serve as an active participant, teacher/ mentor, and innovator among her tribe as well as the national Indigenous arts community. While her work is undeniable tied to cultural tradition, she infuses a style all her own, embracing her contemporary perspective.
She hopes that by sharing her art and raising awareness about what is often considered endangered traditional knowledge, processes and materials, it will acquaint and broaden audiences, allowing for a deeper understanding, appreciation and perhaps even open the door to conversations pertaining to cultural art and Indigenous experience. With this approach, it is her intent to serve as a positive representation of her people and values, while inspiring future generations of Native American artists.
---
Live virtual presentation for IAIS Artist Series: December 5th at 1:00pm
Sarah Sockbeson (Penobscot) is a basketmaker who has demonstrated and exhibited her work at various shows, museums and markets throughout the country.  Sarah apprenticed with renowned basket maker Jennifer Neptune, who taught her the traditional way to gather, prepare, and weave ash splints into baskets. For each of her unique pieces, Sarah combines traditional materials and techniques, elements from nature, and influences of the modern world. As one of the featured artists in our Virtual Holiday Market, join Sarah, along with IAIS staff, for a Zoom-based presentation on how she brings an innovative and fresh approach to this timeless art form.