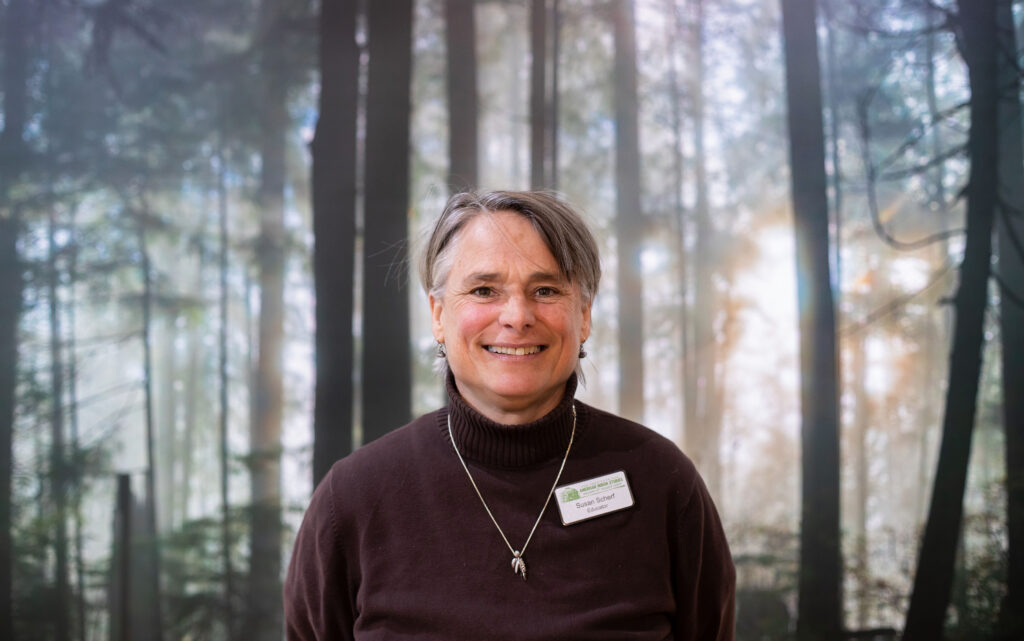 Museum Educator and Assistant Camp Director
Susan Scherf is an expert in ecology, former bird bander on Nantucket, and a former wildlife rehabilitator at Frost Valley YMCA. Susan attributes her knowledge and passion for the natural world to her peers and hands on learning experiences. Often found with a field guide in her back pocket, Susan inspires others to create a connection to each other and their environment, and to understand the role it plays in their lives. 
"Native American peoples were deeply connected to the natural world, you can not separate their culture from the environment. At IAIS, we make those connections. We help our patrons have a better understanding of the natural world and how applicable it is today, more than ever."