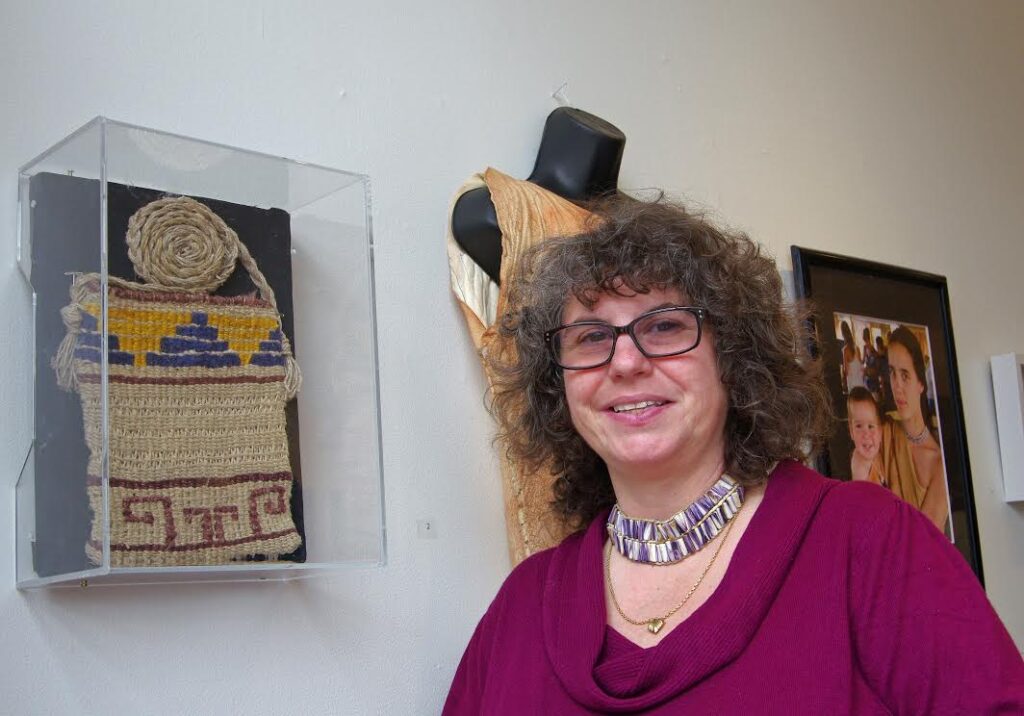 Abenaki culture bearer, master artist, educator and activist Vera Longtoe Sheehan serves her community as Director of the Vermont Abenaki Artists Association, a multi-arts services organization. Her BA in Museum Studies and Native American Studies (MA candidate in Heritage Preservation) from SUNY Empire State allows her to bridge the gap between the Abenaki community and the mainstream world in creating museum exhibitions, educational programs, and events that promote the vibrant culture of her people and she provides consulting services to museums. Her extensive research of archaeology and other primary resources relating to Abenaki textiles and clothing in Wabanaki territory informs her textile-making process.

As a child, she started learning about fiber arts, and she continued to follow in the footsteps of her ancestors. She makes twined bags, twined baskets and twined textiles from both hand-rolled and commercially rolled plant fiber cordage. Each of her twined pieces is ancient and contemporary at the same time. Depending on size, it can take hours, days, weeks or even months to complete. They are environmentally friendly, made from plants, which are quick growing, renewable resources.
---
Live virtual presentation for IAIS Artist Series: December 6th 1:00pm
Vera Longtoe Sheehan (Elnu Abenaki) is an artist, educator, culture keeper and activist who has exhibited, lectured, and taught at museums and cultural institutions throughout the world, including at the Institute for American Indian Studies. She is the Director of the Vermont Abenaki Artists Association, founder of the Abenaki Arts and Education Center, and member of the Coalition of Ethnic Studies and Equity in Schools. As an artist, Vera preserves the tradition of her ancestors by making twined, plant-fiber creations, including distinctive twined bags, baskets and textiles. As a featured artist in our Virtual Holiday Market, join Vera, along with IAIS staff, for a Zoom-based presentation on how she has woven her indigenous heritage, knowledge of regional history, and passion for artistic creation into one-of-a-kind creations that are both contemporary and ancient at the same time.