Volunteer
Like most small non-profit organizations, IAIS is always looking for dedicated volunteers. We are in the unique position of being able to offer interested parties a wide variety of fields in which to volunteer. Whether your interests lie in archaeology, education, graphic design, grounds maintenance or just lending a helping hand…IAIS is the place for you!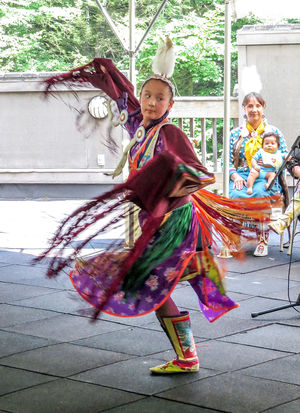 Research Internships
The Institute for American Indian Studies is a 501(c)3 Non-profit museum and research center. Through discovery and education, IAIS preserves the vitality, knowledge, and diverse, traditions of Native American Peoples with a specialization in Eastern Woodland Cultures.
Experience & Expectations
Interns accepted into the IAIS Internship Program will be given a professional and engaging experience to work under the direct super vision of museum staff. All work and performance will be reviewed by supervising staff with feedback and guidance provided to the Intern. An internship at IAIS is a unique and excellent short-term opportunity for those interested in gaining experience and contacts within the professional museum, archaeological, and Native American communities.
Interns are expected to work with staff to develop and complete a personalized project within listed opportunities, summarize their findings, and turn in the final summary of their experience in at the end of their time at the IAIS. Presenting any work completed during the internship at outside conferences, with approval from the IAIS Collections Committee and/or the Executive Director, is encouraged.
Application & Eligibility
Applicants must be currently enrolled in a college or high school program. Internship applicants must submit a copy of their CV or resume as well as their responses to the Internship Questions. If you are not currently enrolled in a degree program IAIS would still like you to be involved, please fill out the volunteer application on the IAIS website.
Scheduling will be determined by mutual agreement by both the IAIS staff and the intern.
In response to the current Novel Corona Virus (COVID -19) social distancing requirements, IAIS will be offering primarily remote internships. Traditional in person internships will be opened up when both staff and intern safety can be ensured in keeping with state and CDC guidelines. Internships have been separated into two types – Remote and Traditional, with many opportunities available remotely.
Digital Heritage Project Internship
IAIS is currently in the midst of a long term project to digitize our entire collections, including audio and visual ethnographic files.  These files are currently on outdated media and contain important information related to archaeological materials as well as the Native community in Southern New England.
Interns will be responsible  for transcription of these files, as well as assisting Collections staff in the ongoing effort to create a wider digital strategic plan. Interns will also work with staff to utilize some of this digital information to engage with the public. Knowledge of digital media hardware/software (Audacity, Garage Band, Adobe Creative Suite) is preferred.
Digging into the Past Internship
Our archaeological education website, www.diggingintothepast.org, is a vital resource for discussing IAIS' vast archaeological collections with the public. The key element to this site is content related directly to archaeological materials.   Interns will assist staff in updating the website with new content, as well as develop and implement activities for students wising to learn about subjects such as archaeological methods, archaeological theory, artifact identification, and interpretation.
Applicants should possess strong research and organizational skills, excellent writing skills, and an ability to work independently as well as part of a team.  Interns will not be required to know HTML and coding, however knowledge of WordPress® is strongly encouraged.
Social Media Internship
IAIS is increasing our social media presence, particularly in this time of quarantine.  Interns will study the effectiveness of our current initiatives and come up with interesting ideas to further engage with the public, as well as researching new content alongside our staff for our social media feeds.  Interns may also to help with press content such as photos and graphic design. 
Applicants should be knowledgeable in one or more of the following social network platforms: Facebook, Instagram, Twitter,  or Pinterest.  Interns should be detail oriented, able to work independently as well as with others, proficient with Microsoft Office, and have experience in or want to gain knowledge about communications and media.
Post-Contact Cultural Studies Internship
Interns will work with both primary and secondary resources to study how Native American communities interacted internally, with other Native American communities, and with non-Native communities after European contact.  This covers the period of time from first contact up until modern day.  Potential topics include: healthcare, tribal relations, repatriation, economy, land/treaty disputes, preservation of language, and other contemporary issues.
Interns may be asked to put together a project presentation demonstrating their research for the Education Department's online curriculum initiative.  Additional topics may be chosen at the discretion of the Executive Director and Director of Research.
Regional Tribal or Community Studies Internship
Interns will promote awareness of tribal history and continued presence through the study of, or interviews within the region and produce public-oriented education materials from their research.  Skills regarding both ethnographic interviewing and newspaper research will be required. Knowledge of software such as Audacity, Garage Band, and Adobe Creative Suite is preferred. 
Cultural Landscape Histories Internship
Interns will study land use and change  over time, focusing on the impact of Native perspectives on land juxtaposed to European perspectives.  Interns will look at tribal homelands during the Pre-Contact period, how these actual areas changed Post-Contact, and how Reservation lands were formed and subsequently impacted over time.  Interns may be required to put together a project presentation for the Education Department's online curriculum initiative.
Archaeological Collections Internship
Interns will be assigned a specific archaeological collection(s) and associated files to examine, interpret, and identify artifacts to their ability with the assistance of the Director of Research and Collections as well as other Collections staff members. Interns will be instructed in use of Past Perfect Museum Software (PP5), IAIS' collections database software.
Interns will need to possess strong organizational skills, a basic understanding of archaeological excavation techniques, and attention to detail. Interns will be expected to write a report discussing the contents of the collection and their interpretation of the site, based on their analysis of the artifacts and excavation documentation as well as perusal of any previously written descriptions, reports, and publications concerning the site and its material remains. All papers, notes, etc. generated by the intern are to be incorporated into the site file stored at IAIS and used as a reference for future research and collections work.
A candidate should have experience, or want to gain knowledge, in basic artifact identification, archaeological knowledge, proficiency with Microsoft Office, the ability to work independently as well as with others, and be willing to learn.
Ethnobotanical Collection Internship
Interns will assist in the continuing cataloging of IAIS' extensive ethnobotanical collection, ensuring that each specimen is properly identified with all appropriate information and correctly preserved. All of the specimens will be entered into the PastPerfect Museum Software (PP5) for easy, digital access. Interns will be instructed in how to properly use the PP5. Interns will also be instructed in the proper photographic techniques for cataloging specimens.
Applicants should possess strong organizational skills, excellent writing skills, an avid interest in botany, and an ability to work independently as well as part of a team.
UConn Extension Master Gardener Internship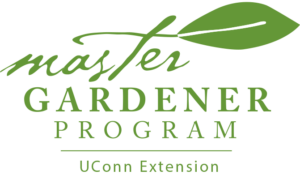 In partnership with the UConn Extention Master Gardener Program, IAIS is an official internship/volunteer site for those seeking to become a Certified Master Gardener. 
For more information about the Certified Master Gardener program and how you can take courses through UCTMG, visit their website.