Anthropology Day Lecture with Dr. Margaret Bruchac
February 17, 2022 @ 7:00 pm

-

8:30 pm

Free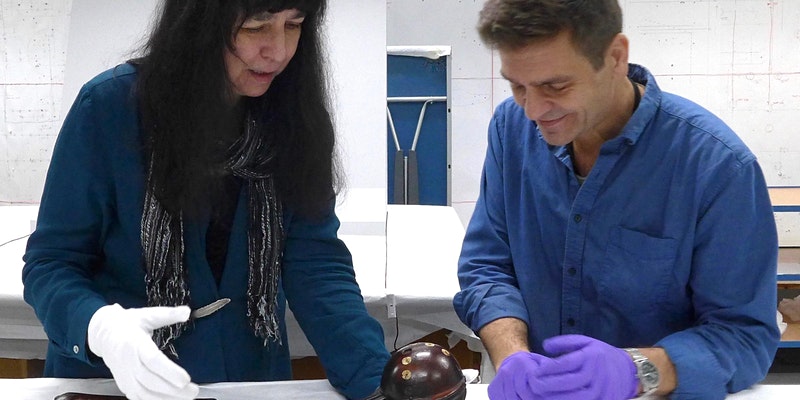 Virtual Anthropology Day Lecture with Dr. Margaret Bruchac on "Animacy and Afterlives: Material Memories in Wampum Collections."
About This Event
In recognition of International Anthropology Day, we welcome Dr. Margaret Bruchac (Abenaki), Associate Professor of Anthropology and Coordinator of Native American and Indigenous Studies at the University of Pennsylvania, for a virtual presentation. In a talk entitled "Of Animacy and Afterlives: Material Memories in Wampum Collections," Dr. Bruchac will discuss a unique category of ethnographic objects: Northeastern Native American wooden clubs and bowls embedded with wampum beads.
These 17th century Algonkian and Haudenosaunee objects include re-purposed beads that appear to have been removed from a woven wampum collar or belt. Heretofore, these wampum inclusions have been interpreted as merely decorative, but their true significance is best understood by considering the symbolic messaging of diplomacy and conflict in these and other objects of power. Join Dr. Bruchac for a presentation and discussion to be hosted on ZOOM.
Zoom link will be sent out via email to all registrants and posted in the online event page prior to this event
Photo Credit: Margaret Bruchac with Robert Storrie at the Horniman Museum, examining a wampum-embedded club (#27.4.61/35) from the former "Royal Museum" collection, used with the permission of Dr. Margaret Bruchac.
This is a free event, but donations are appreciated.
Related Events