The Sweet Taste of Success: A Maple Syrup Workshop
February 19, 2022 @ 11:00 am

-

1:00 pm

$5 – $15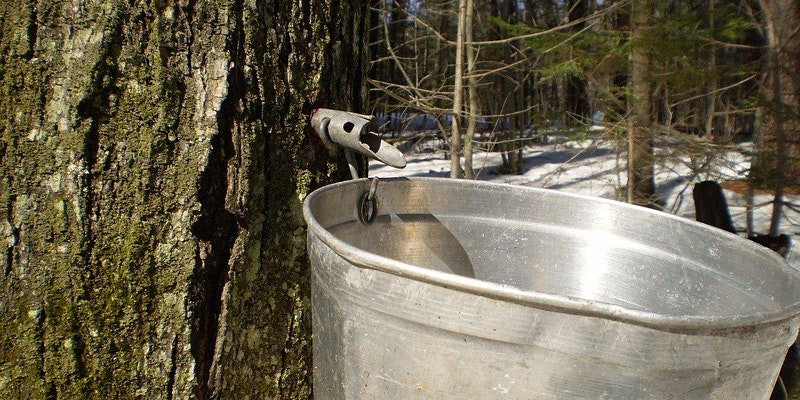 Learn about the history of maple syrup production, as well as various tips and techniques on how to do it yourself in your own backyard.

About This Event
As the days get warmer, but the nights remain cold, it's the right condition for maple sugaring! Native Americans were the first people to use the gifts of the maple tree to produce maple syrup and sugar. As a precursor to our annual Maple Sugar Festival on March 5, join IAIS Educator and Ecologist Susan Scherf for a sweet workshop in which participants will learn about how maple syrup production has changed over time, and how they can get started on their own.
Topics and activities will include tree identification, different techniques for collecting and boiling sap, how to prepare for tree tapping season, and the impacts of climate change on maple syrup production. Tap into a sweet tradition by helping to make traditional sumac spiles.
Please dress appropriately for the weather, as this workshop will be primarily outdoors. Masks are required inside the museum until further notice.
$15 for Non-Members, $5 for Members. Materials included. Space per session is limited and pre-registration is required. 
Related Events