As They Speak: Native Voices in Today's Literature – Virtual Book Club
August 31, 2022 @ 7:00 pm

-

8:30 pm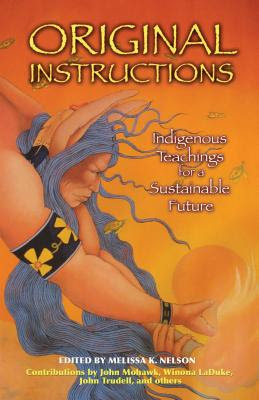 August Title
Original Instructions: Indigenous Teachings for a Sustainable Future
Wednesday, August 31
Looking to expand your reading list and discuss a variety of issues and topics important to Native people? Please join our virtual book club, 
As They Speak: Native Voices in Today's Literature. 
Based on a variety of topics and featuring a range of genres, all of the books we will be reading have been written by contemporary authors.
This month, we will be reading and discussing 
Original Instructions: Indigenous Teachings for a Sustainable Future,
 edited by Melissa K Nelson (Anishinaabe/Metis).
For millennia, the world's indigenous peoples have acted as guardians of the web of life for the next seven generations.
Awareness of indigenous knowledge is reemerging at the eleventh hour to help avert global ecological and social collapse. 
Original Instructions
 is a collection of presentations by Indigenous leaders – including John Trudell, Winona Laduke and Oren Lyons – whose voices remind us where hope lies. Join the virtual conversation hosted by IAIS staff on Zoom.
In order to have a more intimate conversation, space is limited.
This is a FREE event, but donations are appreciated. 
Related Events